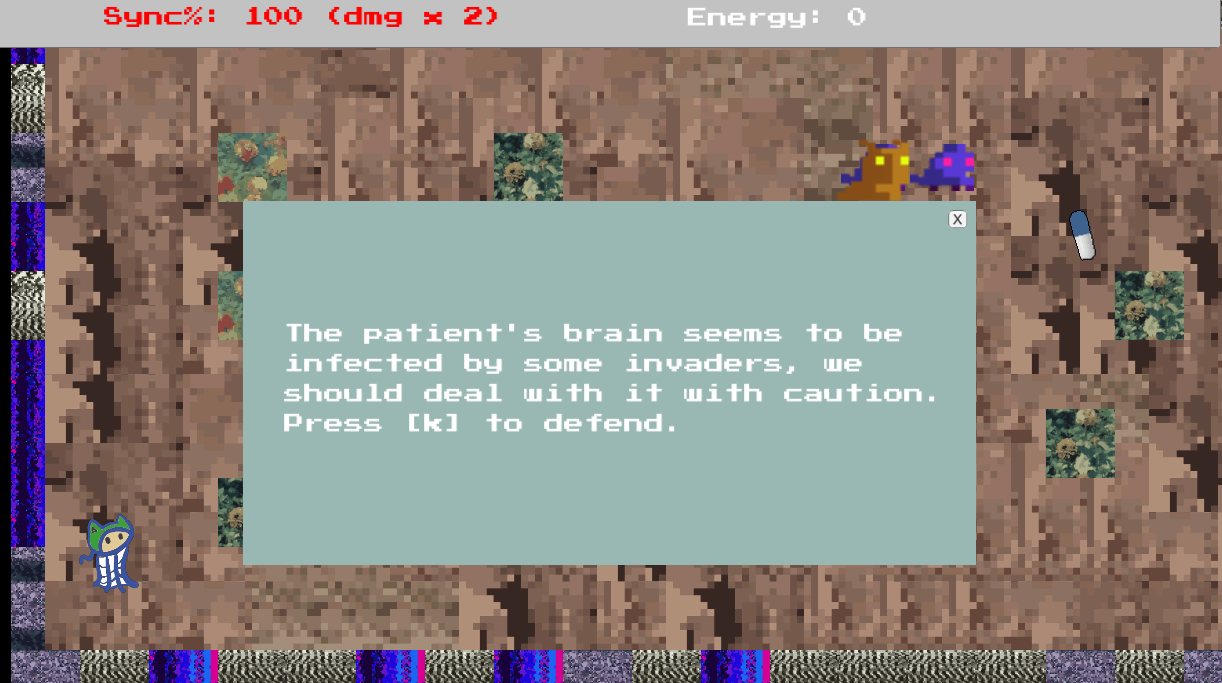 Basilisk
A downloadable game for Windows and macOS
Your brain is invaded by robots! The more abilities you learn, the more enemies learn. Clear out the basements to reveal deeper space. Find out 2 endings at Level 12.
https://github.com/KHN190/Basilisk
Keyboard
Move: WASD
Attack: K
Cure: 1
Stun: 2
Bomb: 3
"Hybrid"
Made with pixelator and Sketchbook.
Made with soundation.